Testimonials
"James is a versatile and talented designer and illustrator, who has been a very helpful partner in serving my clients. He also has the unique ability to offer both graphic design and illustration from one source. I would highly recommend James Brown and Outreach Media for anyone needing great graphic design or illustration at a fair value."
"James has been providing graphic design for us for the last two years. He is highly skilled and produces great work. James is very responsive, respecting our often tight deadlines - producing evenings, weekends, any time. James is part of our team and has helped us through our rebranding efforts. Highly recommend."
"I have worked with James for at least 20 years on and off. He has the unique ability to make a product "sexy"; meaning no matter how industrial a product it is, he makes it look good. James is creative at determining how best to achieve the look one wants. Not only that, but he is personable and well-traveled, giving him more experience to tie his creativity to. I recommend working with James!"
"Summit Assault was a shoot-from-the-hip race concept that we simply could not graphically represent ourselves. James helped our vision and brand come to life in a way we didn't think possible!"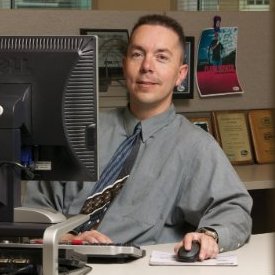 "James is an efficient, creative art director who always delivers on time and on budget. We've worked together for over a decade on everything from brochures and banner ads, to trade show displays and websites, which speaks to his versatility and dedication."
"I'm a professional service provider and have worked with James for many years now. James is a very creative professional and I've relied on him quite often. He is my go-to man for social media, design/art, ad design and all related marketing and advertising needs. James is always available for me and returns my calls promptly. I trust James and will continue to use him and would highly recommend him."
"I used Outreach Media to design/program my non-profit retail website. I was more than satisfied with the end result and the continual attention to detail when it comes to upgrades and suggestions for my e-commerce solutions. I would recommend James at Outreach Media to anyone looking for a one-stop marketing solution."
"Outreach Media is my go-to for content creation and design. I thought that I would go the cheap route on Fiverr.com - my gosh was that a mistake. Revision after revision, I was exhausted of miscommunications and my logo looking nothing like what I wanted.
James came in and saved the day. We had a quick conversation about my image and desires. By the end of the week, he had a perfect logo done for me. It was the exact look I wanted all along.
Learn from my mistakes. Save your time and money, just get it done right the first time."
"I've always been impressed with James' ability to maintain such a calm demeanor while up against challenging deadlines. Regardless of the project, his attention to detail and ability to provide exceptional work are qualities I highly respect."
"James Brown has mad photoshop skills. He has always achieved great results in solving a problem, creating a fantastic image and happy client. James is my go-to resource if I have a problem I can't solve it myself. He is also affordable and fast."
"James is easy to work with and has constantly exceeded our expectations. He understands our needs and responds quickly to new projects. We look forward to continued collaboration."
"James is a thoughtful and deeply creative professional who truly understands visual identity and its relationship to brand. In addition, his ability to listen to the client to understand client needs is exceptional."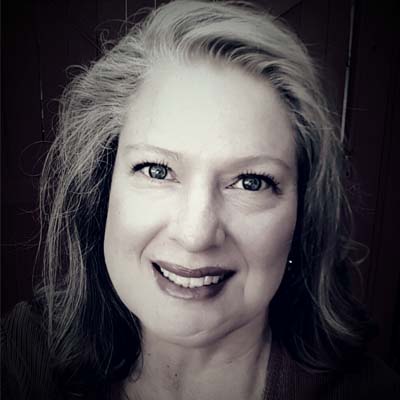 "I was referred to Outreach Media by friends in the PR field who know lots of people, so I took the referral as a strong recommendation and they were right on. After one face-to-face meeting, James captured the look and feel in developing our new logo and website in no time. Pleased with the outcome is an understatement and I have since passed the recommendation on!"
"One of the best aspects of working with James on our new CAO logo for our aircraft was his willingness to iterate on design ideas and to quickly implement them for us to review together. This process resulted in a fantastic new look that has played a big role in our outreach."
"James is a creative and innovative professional who is incredibly talented. In our work together, I have seen him craft clever designs and websites that leave clients thrilled with the results. James has a calm, professional demeanor that makes him fun and easy to work with. He is definitely a go-to person for graphic design and strategic marketing."
"James involved me every step of the way with the redesign of my Power of Pregnancy logo. He honored my vision and stepped in to offer his professional opinion when it mattered. My brand needed a more powerful image that I could feel confident about presenting to health insurance companies, school districts and hospitals. The new branding provides a much stronger framework into which my business will grow."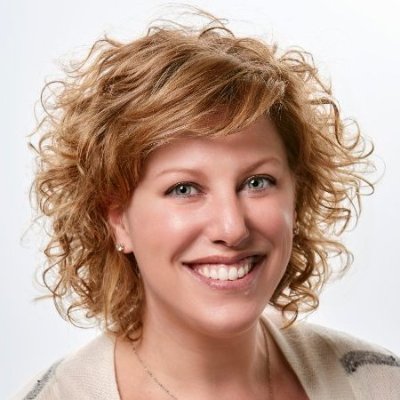 "James and I have worked on numerous projects together – everything from trade show booths and technical illustrations to catalogs, brochures, banners and promotional products. He is my go-to-guy for projects big and small because of his vision, ability and speed. His expertise in managing both high volume and in-depth projects makes him an invaluable partner."
"James has been a fantastic strategic partner. He has the ability to think big-picture, and also has the technical skills to execute tactical design work flawlessly. He is a pleasure to work with."
"Outreach Media has been critical in the growth of our visual marketing capabilities over the past few years; especially when we were rebranding the company and creating a new logo and website. They have also assisted us with the development of marketing collateral, trade show exhibits and signs. Our experience has been excellent – I would not hesitate to recommend Outreach Media to anyone for their business marketing requirements."
"James' eye for design and exceptional skills helped launch an international brand right out of the gate."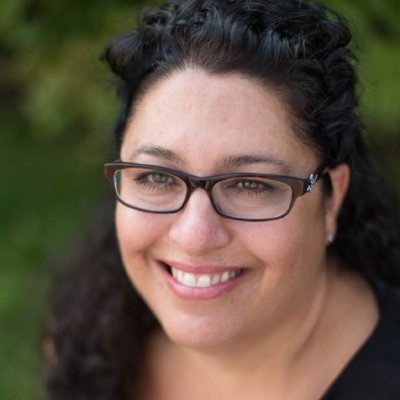 "I have worked exclusively with James Brown at Outreach Media for about 6 years now, and he always exceeds my expectations. James built and updates the website for my skin care clinic. The new logo, branding elements and e-commerce has really helped my business grow. The thing I love most about working with James is he listens so well to my needs and thoughts - I only need to say something once and he gets the job done. He is always on time and has never missed a deadline. He is professional, creative, fair and honest. I will forever be a loyal client."
"I've had the opportunity to work with James on a number of creative projects and always got top-notch work on time, every time. He's a real pro!"
"James is a long-time friend and fraternity big brother from my ski days back at Western State College. It was a joy and a pleasure being able to work with him after all of these years. I had been trying to work with a large online branding company when my friend Brian referred me to James. James took the design and he changed it and put a lot of heart and creativity into coming up with something much more vibrant and alluring. Thank you James for helping me create my first book cover!"
"Outreach Media did a great job overhauling my logo and giving me a look that is professional and well liked by many. We are selling t-shirts and caps with our logo and we can't keep them in stock. Thanks James for delivering a great logo!"
"I have worked closely with Outreach Media for the past year on several projects and have never worked with a company that creates such a positive working environment. From copy writing, to logo design, I feel fortunate to have found somebody that I truly trust with all of my business endeavors."
"Powder Jack was an amateur Mom and Pop operation before we purchased the company. James' expertise and graphic design skills transformed the company into a professional brand to make us a leader in the snowmobile marketplace."
"The creative wonder of Outreach Media, James Brown (with an equally great name) was awesome to work with in the development of our new, modern rebrand. From great ideas, design inspiration and research to quick turnaround - he did it all and produced a whole new feel for Parisi & Firenze a Tavola"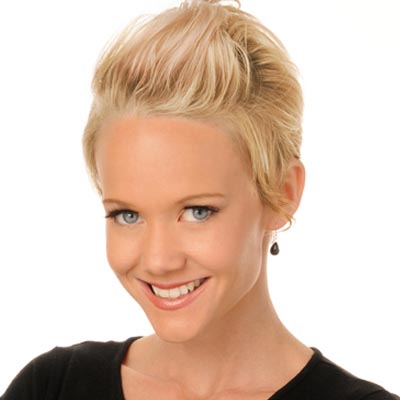 "A trusted friend referred me to James after I tried to create a logo for my new business. While I gave it my best effort, James totally nailed it. After just one phone conversation, he was able to create something that was better than I could have dreamed up, and he helped me refine the name of my business so it made better sense in the end. I can honestly say, when I saw the final logo, I was literally jumping up and down. I couldn't have been happier or more impressed by James' creativity, professionalism, and speed working on this project."
"I worked very closely with James for years designing and laying out many issues of the The Kiteboarder Magazine. James is a great guy to work with and his attention to detail and creative designs helped The Kiteboarder Magazine to become one of the most recognized kiteboarding publications in the world. We never missed a press deadline or sacrificed quality despite burning the midnight oil for weeks at a time. You won't find a better guy who is not afraid to get his hands dirty in the trenches."
Contact me anytime to discuss how I can help you.